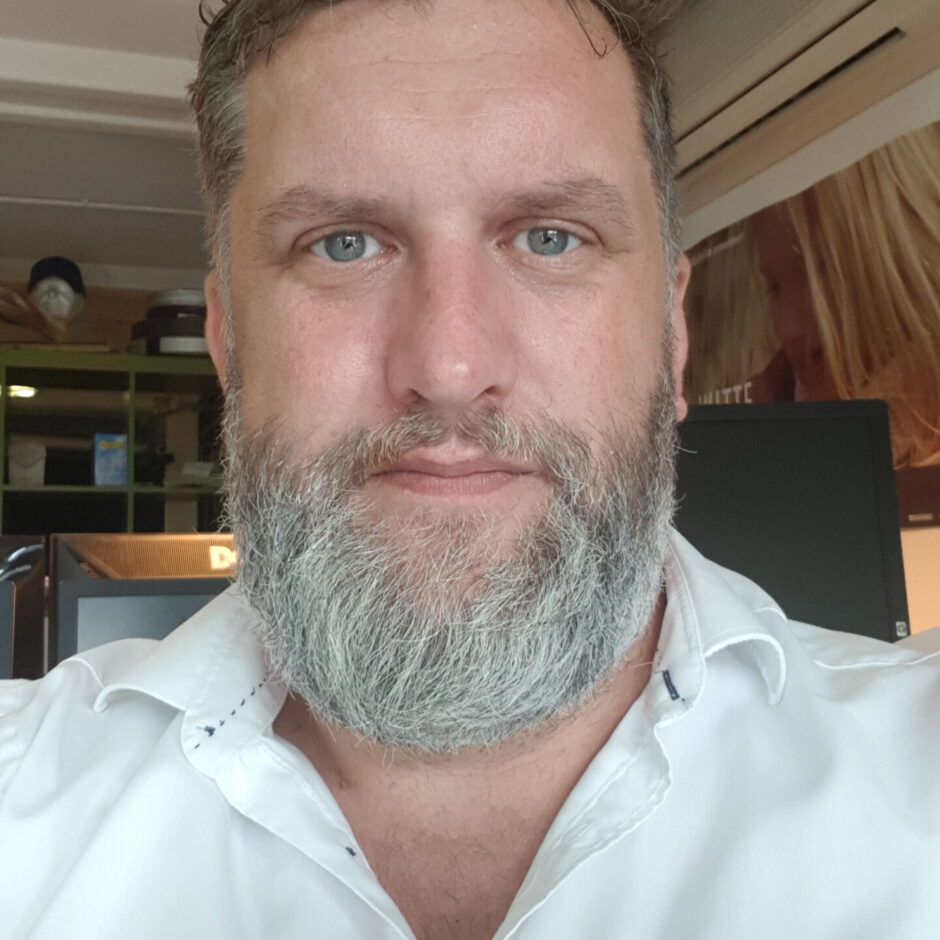 Rutger van Geelen
OWNER, PRODUCER, DIRECTOR
Rutger van Geelen, the owner and creative force behind HollandFixer, is a seasoned Creative Producer with an extensive background in the media industry. With years of experience in content creation, project management, and media production, Rutger has successfully led numerous video projects from concept to completion. His expertise extends to online video marketing, creative problem-solving, and editing, making him a versatile professional in the field. Rutger's career journey includes notable positions at Urrebuk Studio, RenderRebels, and WebFriendly, where he honed his skills as a Creative Producer/Director and developed a strategic vision for video distribution and revenue models. With fluency in multiple languages and a passion for integrating clients and agencies into video content, Rutger brings a holistic approach to his work. His vast experience and diverse skill set make him an invaluable asset to any team seeking high-quality video production and creative solutions.
RESPONSIBILITY:
Running the show from our side
EMAIL:
rutger@hollandfixer.nl
Rutger van Geelen is a Creative Producer based in Rotterdam with a wide range of experience in the media industry. He currently runs HollandFixer. Prior to starting his own company he was Creative Producer at Urrebuk Studio, a company that specializes in developing animations. He was also a Creative Producer/Director and Partner at RenderRebels, a video production company that works with marketing and communication agencies, and still is a Creative at WebFriendly, an regional webhost and websupport company specialising on SME.  Rutger is a fluent speaker of Dutch and English, and has a working knowledge of German, French and a little Spanish.
Rutger has a strong skill set in content creation, project management, media production, online video marketing, creative problem-solving, and editing. Throughout his career, he has worked in a variety of management positions, including Senior Project Manager at Fabrique [Design & Interactie] and Head of Talent Management (Content Creation) at Spotzer. Rutger has also developed a new strategic vision on technological possibilities in video, video distribution, and revenue models as a Manager of Strategic Innovation (Online video) at Zoomin.
Rutger began his career as an assistant producer for commercials before attending film school at the Filmacademie. He also studied Film and Television Sciences and History, which led him to a career in the film industry. After working as a production manager, he transitioned into various management positions, ultimately leading him to his roles as a creative partner at Urrebuk Studio and RenderRebels. 
Rutger has worked in various roles throughout his career, which has given him a unique perspective on the media industry. He believes in a holistic approach to video projects, where clients and agencies are integrated into video content. Rutger's diverse skill set and management experience make him a valuable asset to any team.
Your email address will not be published. Required fields are marked *