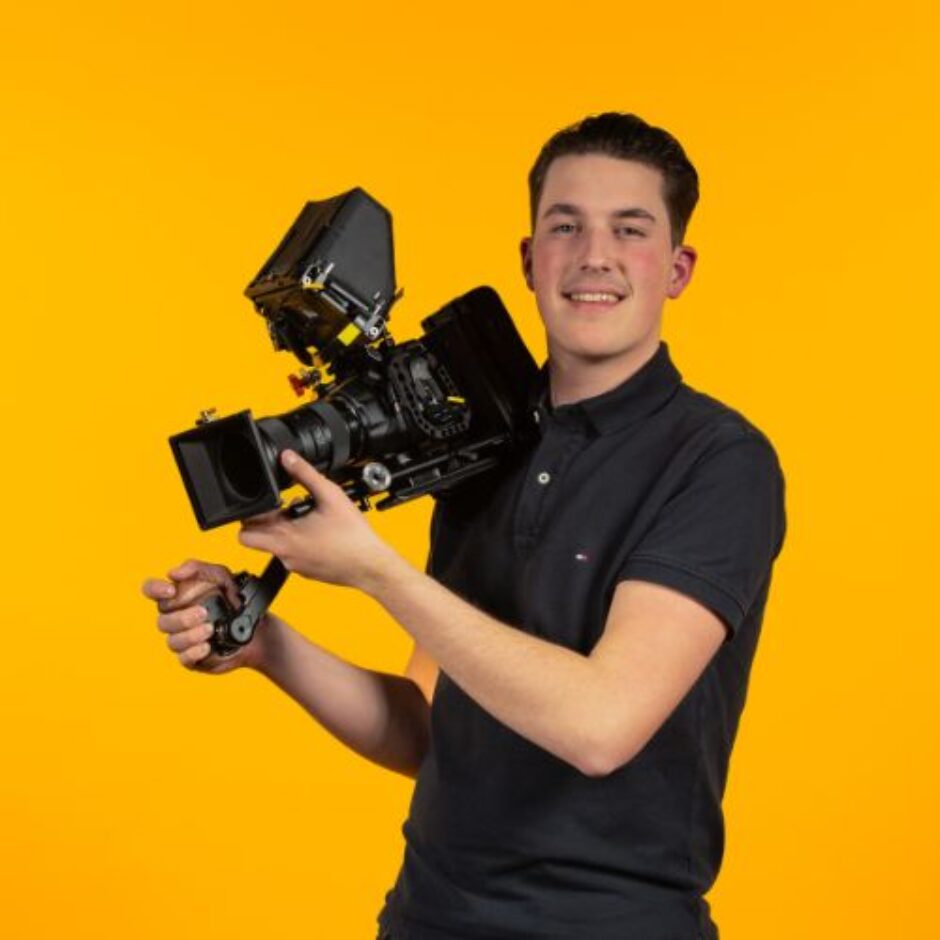 Hugo Brandwagt
Camera, lights and sound
Meet Hugo Brandwagt, a talented and versatile media professional with a passion for delivering exceptional results. With experience in various roles including camera operator, photographer, camera assistant, gaffer assistant, and sound assistant, Hugo brings a diverse skill set to the table. His dedication to providing a beautiful product for clients, combined with his extensive industry experience, makes him a valuable asset to any production team.
MOTTO
Capturing Moments, Creating Memories
EMAIL:
hugo@hollandfixer.nl
Capturing Moments with Precision
Hugo Brandwagt excels as a camera operator, skillfully capturing moments with precision and artistry. With an eye for detail and a deep understanding of camera techniques, he consistently delivers high-quality footage that exceeds client expectations. Whether it's capturing dynamic action shots or documenting intimate moments, Hugo's expertise in camera operation ensures every frame tells a compelling story.
Assisting in the Pursuit of Excellence
Hugo Brandwagt is not only skilled as a camera operator and photographer but also provides valuable support in various assistant roles. As a camera assistant, gaffer assistant, and sound assistant, he demonstrates professionalism, attentiveness, and a willingness to contribute to the team's success. Hugo's ability to adapt to different roles and work collaboratively makes him an asset in any production, ensuring seamless operations and exceptional results.
Freezing Time through the Lens
With a diverse range of projects under his belt, Bram has honed his skills and expertise in sound recording. He has worked on action series, documentaries, feature films, and corporate videos, collaborating with renowned companies such as Albert Heijn, Tenneco, Univé, and Bol.com. Bram's experience extends beyond national borders, as he has successfully worked with international crew members from different cultural backgrounds. This experience has further enhanced his ability to adapt and deliver exceptional sound in multicultural settings.
Hugo Brandwagt follows a set of career guidelines that have propelled his success in the industry. He is committed to continuous learning, staying updated with the latest advancements in media technology and techniques. Hugo maintains a client-centric approach, prioritizing their needs and delivering beyond expectations. His strong work ethic, professionalism, and dedication to continuous improvement are the pillars that guide his career growth and ensure exceptional outcomes.
Your email address will not be published. Required fields are marked *