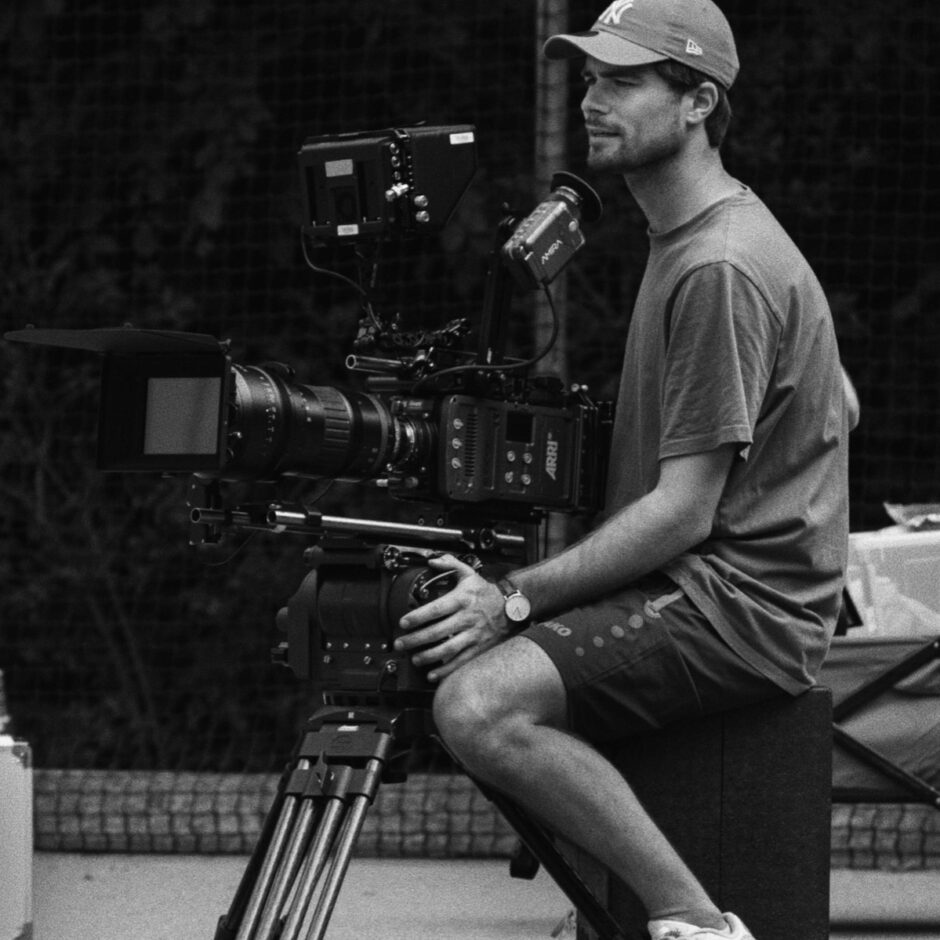 Evert Bazuin
Director of Photography
I am Evert Bazuin, a dedicated Director of Photography based in the vibrant neighborhood of De Pijp in the heart of Amsterdam. With a passion for cinematography and a diverse range of experiences, I bring a multi-faceted approach to visual storytelling. From working on international projects and award-winning films to exploring conflict zones and experimenting with different genres, I am constantly seeking new perspectives and opportunities to push the boundaries of my craft.
MOTTO
Meticulous vision, captivating stories.
EMAIL:
evert@hollandfixer.nl
Cinematography as Artistry:
 For me, the essence of cinematography lies in the fusion of creative expression and the ability to visually bring a story to life. Drawing inspiration from contemporary discussions, societal issues, and diverse cultures, I strive to capture the essence of a narrative through striking visuals. With a background in Cinematography from the Dutch Film Academy and the opportunity to learn from esteemed professionals like Tristan Oliver BSC, I continuously refine my skills to create captivating and thought-provoking imagery.
Versatility and Collaboration:
 Throughout my career, I have embraced versatility, taking on various roles from camera assistant to B camera operator, and ultimately, Director of Photography. This diverse experience has enabled me to adapt to different projects and collaborate with international teams. Fluent in English and capable of executing projects with precision, I thrive in environments where creativity and execution go hand in hand. Whether it's capturing the intensity of football matches or documenting life in conflict-ridden areas, I embrace challenges and harness the power of visual storytelling.
Collaboration and Communication
Adaptability and Versatility
From Commercials to Documentaries:
With a wide range of expertise, I have contributed to numerous commercials, from pre-production and concept development to execution and post-production. Additionally, I have worked as a 2nd Unit DP and B camera operator, lending my skills to international productions such as the British series "Van der Valk." Furthermore, I have delved into the realm of documentaries, exploring sensitive subjects and portraying the resilience of individuals and communities in the face of tragedy.
Embrace continual growth and adaptability in the field of cinematography. Foster collaborative excellence, mastering both technical skills and artistic vision. Practice ethical and responsible filmmaking, respecting diverse narratives and promoting inclusivity. Uphold professional integrity, building a strong reputation through reliability and exceptional work. Let these guidelines navigate your career, guiding you towards success in the dynamic world of visual storytelling.
Your email address will not be published. Required fields are marked *