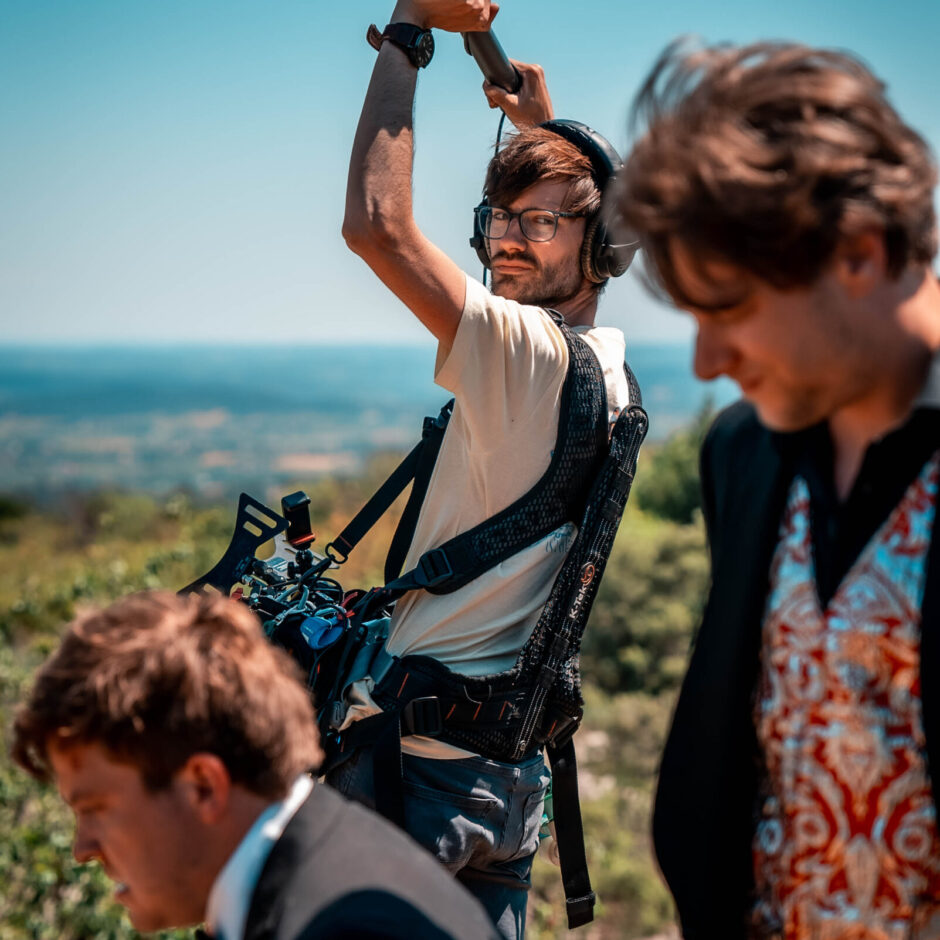 Bram van Kaauwen
Sound recordist
Bram van Kaauwen is a dedicated sound technician with a passion for capturing intimate conversations and delivering exceptional audio quality. With over five years of experience, Bram's expertise extends to various projects, including action series, documentaries, and corporate videos. Based in Nijmegen, he operates both within the Netherlands and internationally, working seamlessly with diverse crews. Bram's commitment to his craft is reflected in his meticulously curated kit, which encompasses top-notch recording and mixing equipment to ensure outstanding sound capture in any setting.
MOTTO
Good story's need to be told.
EMAIL:
bram@hollandfixer.nl
Crafting Pristine Sound: Bram's Meticulously Curated Kit
Bram's commitment to his craft is evident in his meticulously curated kit. Equipped with a 10-channel recorder/mixer, wireless transmitters, lavalier and boom microphones, synchronization devices, and more, Bram ensures he has the necessary tools to capture pristine sound in any situation. His attention to detail in selecting and maintaining his equipment allows him to deliver outstanding audio results consistently.
Bram's kit comprises top-of-the-line professional equipment that guarantees exceptional sound quality. With a focus on versatility and reliability, his arsenal includes the Neumann KMR81i and Schoeps MK41 CMC1 boom microphones, as well as the dpa 6060 and Sanken cos11d lavalier microphones. Coupled with his 10-channel recorder/mixer and wireless transmitters, Bram's kit empowers him to capture clear and immersive audio for various production needs.
EQUIPMENT KNOWLEDGE AND MANGEMENT
ADAPTABILITY AND COLLABORATION
With a diverse range of projects under his belt, Bram has honed his skills and expertise in sound recording. He has worked on action series, documentaries, feature films, and corporate videos, collaborating with renowned companies such as Albert Heijn, Tenneco, Univé, and Bol.com. Bram's experience extends beyond national borders, as he has successfully worked with international crew members from different cultural backgrounds. This experience has further enhanced his ability to adapt and deliver exceptional sound in multicultural settings.
Throughout his career, Bram remains committed to delivering top-notch sound recordings and contributing to the success of each project he undertakes. His approach is rooted in professionalism, adaptability, and a deep understanding of the importance of sound in storytelling. Bram values effective communication and collaboration, ensuring seamless integration with the production team. His commitment to continuous learning and staying up-to-date with industry advancements allows him to provide innovative and creative sound solutions. Bram's career guidelines revolve around delivering outstanding results, fostering a positive working environment, and constantly pushing the boundaries of sound recording to exceed expectations.
Your email address will not be published. Required fields are marked *