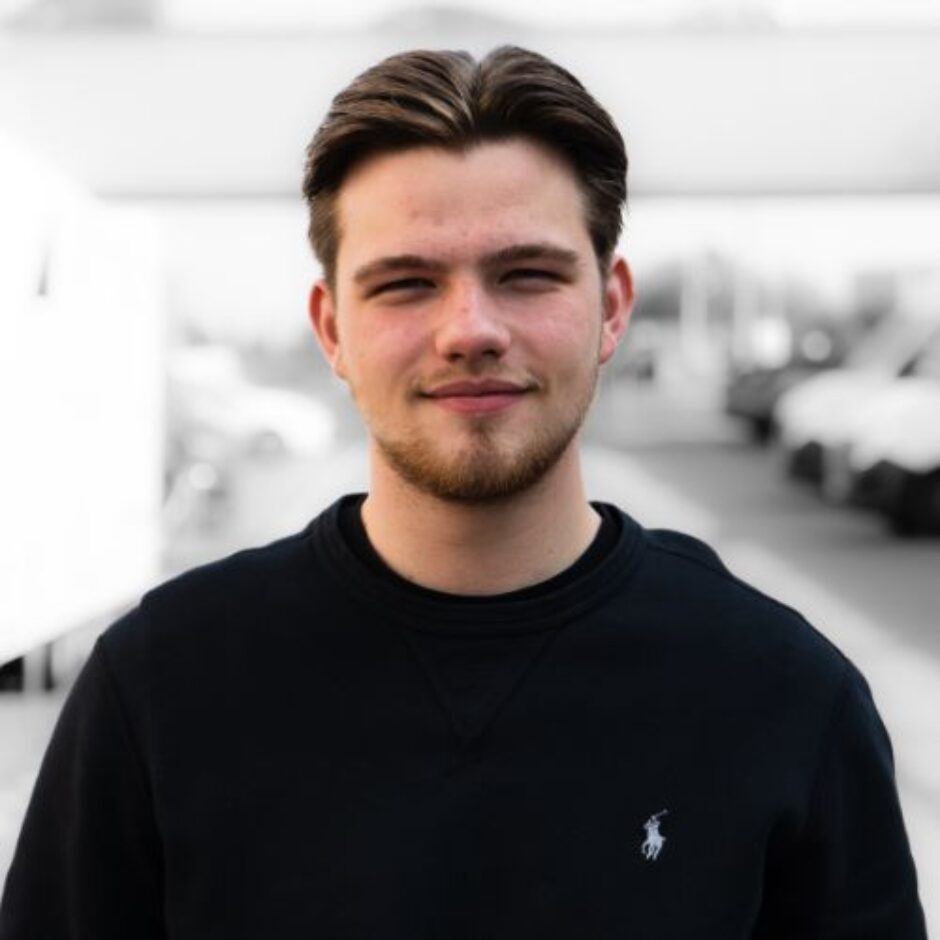 Bas Voets
Live streaming specialist
Meet Bas Voets, a talented professional with a passion for technology and a solution-oriented mindset. As a highly skilled live stream technician, Bas brings his expertise and technical finesse to deliver outstanding results. With a focus on continuous learning and career excellence, Bas is a valuable asset to any production team, ensuring seamless live streams and captivating productions.
MOTTO
Bringing Imagination to Life, One Stream at a Time.
EMAIL:
bas@hollandfixer.nl
Bas Voets possesses a deep understanding of live streaming technologies and techniques. His proficiency in this field allows him to effortlessly handle the complexities involved in delivering flawless live broadcasts. With technical finesse, Bas excels in setting up multi-camera configurations, integrating audio systems, and troubleshooting network issues swiftly. His problem-solving mindset ensures uninterrupted live streams of the highest quality, providing a seamless experience for viewers.
Bas Voets is not only a skilled live stream technician but also an exceptional gaffer. As a master of lighting, he meticulously crafts visual environments that enhance the mood and aesthetics of any production. Bas's keen eye for detail and artistic sensibility allow him to create captivating lighting setups. With his expertise in balancing light intensity, accentuating key elements, and playing with shadows, Bas adds depth and dimension to each scene. His precise lighting techniques contribute to the overall ambiance, bringing out the best in every shot.
TECHNICAL TROUBLESHOOTING
Bas Voets's technical prowess extends beyond live streaming and lighting. With a solid foundation in IT and a knack for understanding complex systems, he is a true technical wizard. Bas effortlessly navigates various technical aspects related to media production, allowing him to optimize workflows and streamline processes. His ability to troubleshoot technical issues swiftly and adapt to emerging technologies makes him a reliable problem solver. Bas's technical expertise ensures efficient solutions and seamless productions, making him an invaluable member of any production team.
Bas Voets's unwavering passion for technology, his solution-oriented mindset, and his exceptional skills as a live stream technician and gaffer make him an indispensable part of the HollandFixer team. Whether it's ensuring flawless live streams or creating captivating lighting setups, Bas's commitment to excellence and his ability to adapt to various technical challenges make him a trusted professional in the industry.
Bas Voets follows a set of career guidelines that have shaped his path to success. He believes in continuous learning and staying updated with the latest advancements in live streaming technologies. Bas maintains a meticulous approach to his work, paying attention to detail and striving for perfection in every project. Collaboration and effective communication are at the core of his work ethic, allowing him to seamlessly integrate into any production team. Bas's commitment to excellence, adaptability, and professional integrity are the guiding principles that ensure his continuous growth and deliver exceptional results.
Your email address will not be published. Required fields are marked *